Join us for the first in our four part Dragon Emergence Series.
Are you feeling tired, overwhelmed, and in need of deep clearing? Mutidimensional dragons are here to help! Dragons are powerful transformers of dense fear based energy. They are deeply protective, and deeply loving. But they need you to call them in. There is a distortion in our collective that says dragons are to be feared that we are now clearing. They absolutely love to be of service to humanity and have a pivotal role to play in our growth and ascension.
Did you know that everyone has a Dragon Guide assigned to them at their birth? And that many of you have been dragons or dragon masters in previous incarnations? You may have a powerful connection to dragon ancestry.
Dragons have the ability to transform matter in a way that is different from etheric spiritual guides, masters and angels. They are powerful heart openers and will empower you to live from the heart with courage.
Join the dynamic healing combo of Kasey Goldstraw and Andrea Moyah as they team up to introduce your to your dragon guide and channel dragon wisdom with a focus on the elemental dragons. The fire, earth, air, and water dragons are here to heal your connection with Gaia and to open up your gifts and spiritual communication centres. You will emerge with a clear connection with your dragon guide.
In this webinar we will:
clear fear based distortions and misinformation templating you may be carrying about dragons
re-install, upgrade, and open your dragon communication centres, your throat, heart, and dragon earth chakras for clear communication with these masterful beings
we will connect you to the elemental, earth, air, fire, and water dragons so you can feel their healing might
we will connect you with your dragon guide and open the channels between you in a sacred ceremony
we will tune into the group for deep physical, emotional, mental and spiritual clearing
we will connect you to your dragon soul group or your dragon group of high level community
$55 + HST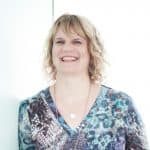 KASEY GOLDSTRAW-GORGENYI is an angel intuitive, angelic energy healer, yoga teacher, writer and owner of Tranquility Wellness and Yoga in Etobicoke. She loves to work with angels and to connect people to their highest purpose on their ascension paths. She offers twin flame activations and healing sessions in person in Toronto and online. Join her for a healing event soon.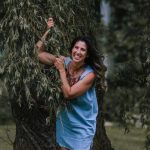 ANDREA MOYAH, a New Earth Mystic, Psychic Medium, and Indigenous Soul Seer. She has an uncanny ability to see your soul's greatest gifts and support you in bringing your life into alignment. YOU hold so much wisdom from ALL your incarnations and IT is TIME to embody this wisdom.
As an intuitive energy healer, psychic medium, yoga therapist, and spiritual teacher she has spent the last 8 years helping souls connect to their authentic selves, awaken their spiritual gifts, and get clear on their soul's purpose.
She specializes in working with awakened, New Earth souls -Indigo, Crystal, Rainbow, Diamond and Golden children and adults.