Dragons are powerful transformers of both individual and collective fear and trauma. They are present at this pivotal time to be of service to light workers, high level souls, and ALL SOULS who are living from the heart. In the process of our planetary growth, many are experiencing an awakening of their psychic gifts coming online. Often this includes your CLAIRVOYANCE or psychic sight but this gift of clear seeing can be triggering and overwhelming. If we have had an unsettling experience, we can shut it down.
At a certain point on our journey, we must decide Do I  chose to awaken this gift fully and EMBRACE the healing, joy, and transformation it provides?
This webinar is for you, if the answer to this question is a resounding YES! It is for you if you want to embrace the incredible positive gifts your clairvoyance has to offer and transform FEAR at the root of what is blocking your clairvoyance.
In this webinar Andrea and Kasey:
will call on the rainbow fire dragons, galactic dragons  of Sirius, and your dragon clairvoyance guides to uninstall old 3d/4d templating and blocks to clearing your third eye matrix
clean up the 'confusion override' of old or frozen versions of your third eye and turn ON YOUR CLAIRVOYANCE NAVIGATION SYSTEM allowing you to anchor in your highest vision
clear fear of mediumship and stuck lifetimes where you used your clairvoyance in a role or archetype that triggers past life fear in the present
Open Your Dragon LOVE VORTEX so you can feel safe, joyful, and expansive claiming your clairvoyance
Take you on a Sacred Dream Catcher Ceremony to catch your Clairvoyance Seed in this lifetime and help you plant EMBODY your dreams in your third eye
$44
with Kasey Goldstraw Gorgenyi and Andrea Moyah Trucilla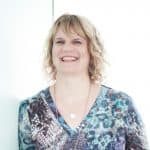 KASEY GOLDSTRAW-GORGENYI is an angel intuitive, angelic energy healer, yoga teacher, writer and owner of Tranquility Wellness and Yoga in Etobicoke. She loves to work with angels and to connect people to their highest purpose on their ascension paths. She offers twin flame activations and healing sessions in person in Toronto and online. Join her for a healing event soon.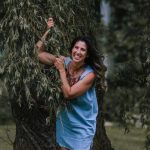 ANDREA MOYAH, a New Earth Mystic, Psychic Medium, and Indigenous Soul Seer. She has an uncanny ability to see your soul's greatest gifts and support you in bringing your life into alignment. YOU hold so much wisdom from ALL your incarnations and IT is TIME to embody this wisdom.
As an intuitive energy healer, psychic medium, yoga therapist, and spiritual teacher she has spent the last 8 years helping souls connect to their authentic selves, awaken their spiritual gifts, and get clear on their soul's purpose.
She specializes in working with awakened, New Earth souls -Indigo, Crystal, Rainbow, Diamond and Golden children and adults.