Have you been feeling the intensity of our planetary ascension and need deeper grounding, balance, and empowerment?  Would you like to offer energy healing or take your energy healing practice to the next level? Are you feeling ready to embrace your divine life purpose?
Golden Light Ascension Energy may be calling you.
Invite in healing on your path of growth, as angel intuitive, energy healer, and spiritual teacher, Kasey Goldstraw invites in the transformative joy-filled frequencies of golden light and the golden rainbow fire, the divine energy of now.
Golden Light Ascension Energy is a powerful, easy to use, energy healing modality that connects you to your highest path and activates the energies of golden children and twin flames to create balance on all levels. Golden light is now pouring into our planet and working powerfully with the full spectrum of rainbow light.
During this online course, we will call in golden light and the energies of Archangel Christiel, the golden angels, Jesus, and the joy-filled golden children to light up your golden light body for deep transformation and soul healing.
We will explore how to work with Golden Light and Golden Rainbow Fire and you will learn a session you can use for yourself and others. After this course, you will have the option to become a Golden Light Ascension Energy Practitioner.
This class is limited in size to 11 participants so there will be opportunity for personalized support. It is perfect for self-healing or if you are wanting to incorporate new tools into your healing practice and to be supported by the high vibrational community. It is open to all experience levels as it meets you where are at on your journey. It is also tremendously beneficial if you are a twin flame or wanting to develop your twin flame healing practice.
After this course you will emerge with both a mini and full 1 hour online energy healing session you can offer professionally.
Facilitated by Kasey Goldstraw-Gorgenyi, the founder of this energy modality.
This course will include:
An activation of your golden light body or your golden light ascension chakras including and your Golden Heart, Hands, and Mini Meridians with Archangels Christiel and Cassiel to bring through your golden light body.
Learning a mini session and a full 1 hour session working with Golden Light and Golden Rainbow Light, you can offer both online and in-person for deep healing and restoration on all levels
Self-healing practices and tools to relieve you pain body and incorporate into your daily life
Development of your divine life purpose and connecting you to your highest timeline
A sacred ceremony with Golden Angel Christiel, Jesus and Mary Magdalene to connect you to your ascension path
A discussion of the different waves of ascension and the golden children, rainbow children, and the new earth energies
Tools and techniques for keeping your energy clear and grounded
A module on twin flame basics, how to identify twin flames and what to do and not to do with twin flames
Ongoing community support of your energy healing and intuitive practice through our private Facebook group for your class of practitioners and regular Golden Light Ascension Energy Shares.
Access to an online manual that is updated with recorded content to support your development
Access to ongoing community shares to support your growth and development
After this course you will have the option to become a certified Golden Light Ascension Energy Practitioner
This course is a pre-requisite for our Twin Flame Facilitator's Certification
Course Outline:
Live Dates: Saturday May 29 – Saturday July 3, 2021
We meet every Saturday from 1-3 pm EST over Zoom.
If you cannot make the live class, you will receive the recording so you can watch at your convenience.
This fully online course includes: 
5  two hour live and interactive weekly sessions on Saturdays at 1pm EST, plus one community share and a catch up session
Saturdays 1 – 3 pm EST on May 29, June 5, June 19, June 26, and July 3. 
2 catch up sessions 
An online manual with over 8 hours of recorded content to support you. 
Limited class size of 11 and a forum for you to receive personal feedback from Kasey
Ongoing support through a private FaceBook Group for practitioners
For a total of 2o hours of combined recorded, live, and ongoing support.
Upon successful completion of the course, you will be given the option to become a certified practitioner.
$555 in Canadian Dollars 
*Inquire about our payment plans
Feel free to email tranquilitywellness@icloud.com if you have additional questions.
About the Instructor: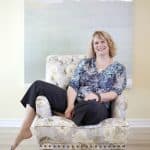 Kasey Goldstraw is an Angel Intuitive, Yoga Teacher, a founder of Golden Light Ascension Energy, and Owner of Tranquility Wellness and Yoga who has been embracing her own path as a twin flame and spiritual teacher for the past several years. It is her privilege to connect you to your soul purpose and to help you embrace your deeper intuitive awareness and the many benefits of living from the heart. Come explore your personal growth in a virtual session or online class.